AUTO INSURANCE
Switch and save on car insurance
Car Insurance made for you
Auto Insurance coverage can be confusing but Magnum Insurance is here to help make it easy. Join the Magnum Family and experience why we're one of the best insurance companies. From affordable insurance coverage to superior customer service, our people and technology support you every step of the way.
Get a free online car insurance quote now or talk to a certified agent today in the Chicagoland area.
Get car insurance in Illinois
The state of Illinois requires all drivers to carry auto insurance. The minimum requirement in the state of Illinois is liability coverage, which covers damages and injuries that you cause. It's important to know the minimum requirements and what basic liability insurance does not cover. For example, cheap basic liability insurance does not protect your vehicle, medical bills, or other losses.
The state of Illinois requires:
$25,000 of bodily injury coverage per person
$50,000 of bodily injury coverage per incident
$20,000 of property damage coverage per incident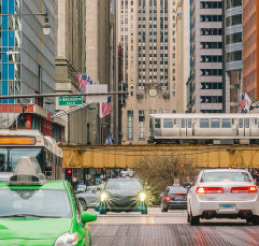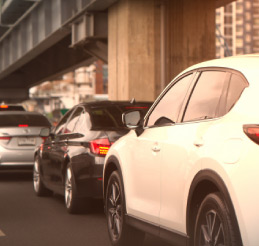 How auto insurance coverage works
Low-cost car insurance is available to most drivers and having it will help protect your wallet. However, this is just a starting point. One accident can cause thousands of dollars in losses and if you're not protected, you'll be responsible to cover those costs. Even if you're looking to buy the cheapest car insurance, Magnum Insurance can help you find affordable full coverage auto insurance.
Basic liability insurance may not be enough protection so we've detailed out the basic car insurance coverages below. Our certified agents are standing by to discuss which coverage options best protect your needs.
Coverages that protect your car

Collision Coverage

This type of insurance covers your car if you accidentally hit another car or object or another car accidentally runs into you.

Comprehensive Coverage

Comprehensive covers your car for accidents not related to a collision. For example, this type of insurance may cover a tree falling on your car, hail, fire, theft, vandalism.

Emergency roadside assistance coverage

Emergency roadside assistance is there help when you're stuck. Blown tire? Ran out of gas? Broken down? We got you covered so you can keep moving forward

Rental car coverage

This type of coverage reimburses you for the cost of your rental car if the insured vehicle is being repaired or is unavailable.
Coverages that protects you and your passengers (Medical)

Medical payments coverage

Whether or not it's your fault, medical coverage is there to help pay medical bills in case you and your passengers are injured in a car accident.
Coverage that protects your wallet (Liability)

Bodily Injury liability coverage

If you're at fault for injuring someone in an accident (caused by you), this coverage will help pay costs associated with their personal damages like lost wages and bodily pain. This is required.

Property damage liability coverage

This type of coverage will cover the cost of repairing someone else's property that you're at fault for damaging like a car or house.

Uninsured motorist bodily injury liability

If an uninsured driver hits you, this type of coverage will cover you and the people in your car for medical bills, lost wages, pain and suffering.

Underinsured motorist bodily injury liability

If the driver at fault does not have enough coverage to cover your costs, this type of insurance coverage will cover the difference.

Uninsured motorist property damage

If you're hit by another driver, this insurance coverage will help protect the costs to repair your car if the other driver is uninsured.
Magnum Insurance makes car insurance easy
Insurance should be easy. And now it is. Get your online insurance done at your convenience
Flexible payment options including cash. Call, visit a store, or make a payment online by logging into your account.
Manage your policy. File and track a claim. Do it all with a few taps on your smartphone.
Get a free auto insurance quote today
Quote and buy car insurance online today with Magnum Insurance. Or talk to one of our certified local agents.
Is there a local car insurance agent near me?
Try our Location Finder to find the nearest agent near you.